Energy firm Lumea has kicked off the process to construct the country's first privately funded large scale battery without any government support by 2022, pushing the renewable energy transition phase into a tipping point.
The $300 million 300-megawatt lithium-ion battery array will be built by Lumea, Transgrid's commercial arm, at Deer Park, west of Melbourne in Victoria.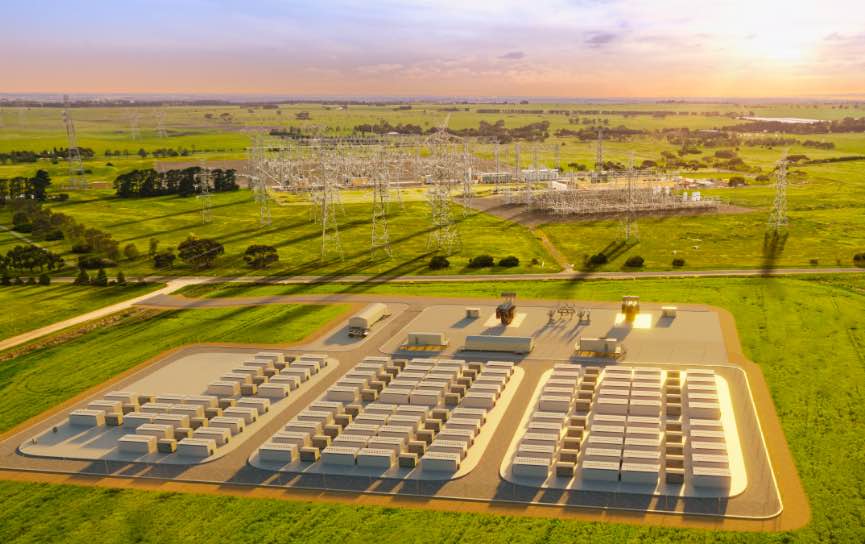 The project is being touted as a turning point, because the developers will not be tapping into any government funds, reflecting the fact that large-scale battery storage solutions are becoming increasingly cost-effective.
Lumea's Head of Infrastructure Nigel Buchanan explained that Australia's first privately funded large scale battery will supply 580-megawatt hours (MWh) of electricity, which is enough to power 1 million homes for 30 minutes before needing a recharge.
Lumea is also in the planning stage for a $62 million 50-MW battery at its Wallgrove substation in Sydney's West and is actively looking for sites to further expand in New South Wales.
Mr Buchanan said: "This is a tipping point in the market for us. Lumea is responding to step changes in the past year in both the technology development and prices of batteries."
He said that Luema envisaged the evolution of batteries across all states in Australia to continue at a fast pace.
---
Victorian government's 300 MW Geelong battery to come online in November 2021
The Victorian Government is also in the mix, with a 300-megawatt large-scale battery in Geelong due to commence operations by November 2021.
Victoria has a 50 percent renewable energy target for 2030, which will lead to additional battery storage capability.
Data collected by the Clean Energy Council shows that 600 megawatts of new battery capacity were given financial approval in Q1 2021 alone, which roughly equates to the output of the Federal Government's planned gas peaker in Kurri Kurri.
Director of the Victoria Energy Policy Centre Bruce Mountain said that large-scale batteries are coming on in leaps and bounds.
---
Five minute settlement rule will unleash battery power
He said that while early market batteries turned a profit by offering frequency supply controls, the next opportunity would be tapping into low-cost electricity transactions, releasing it during higher cost periods.
The introduction of five-minute settlement periods in the National Energy Market will also see large-scale batteries come into their own. Coal generation can take hours to ramp up while gas peakers can take up to 15 minutes or more.
Batteries can enter into contracts and deliver within seconds.
---
Learn about the latest technological developments in energy
Leading Edge Energy's experts are always keeping track of energy-related tech improvements so we can keep you updated. Want to read more? Visit our Blogs and News section.
Or perhaps you want to get started on saving your business money on your energy spend? If so, contact us at 1300-852-770 or e-mail us at hello@leadingedgeenergy.com.au. We're ready to offer our guidance.