The Federal government's Low Emissions Technology Statement or "Energy Roadmap" has inexplicably left out reference to solar and wind generation, focusing instead on costly hydrogen technology, gas, carbon capture and low carbon materials.
The Energy Roadmap was announced just days after the Federal Government said it was committing $1.9 billion to ARENA to support investment in emerging low-emission technologies.
But at a time when the European Union has just committed to introduce a law to ensure that all 27 member-states reduce their greenhouse emissions to zero by 2050, and China by 2060, Scott Morrison has refused to make the pledge, even when asked recently on live television.
Australia has a target to reduce greenhouse gas emissions by 26 to 28 percent of its 2005 levels by 2030, under the Paris climate accords.
---
No plans to focus on wind and solar
Energy Minister Angus Taylor's Energy Roadmap – criticised by many as the "Roadmap to Nowhere" states: "Mature technologies include coal and gas, as well as renewable technologies like hydro, solar and wind that are already enjoying widespread commercialisation."
"While these technologies will play continuing roles in Australia's energy future, they are not the focus of the first Low Emissions Technology Statement, which concentrates on accelerating uptake of new and emerging technologies."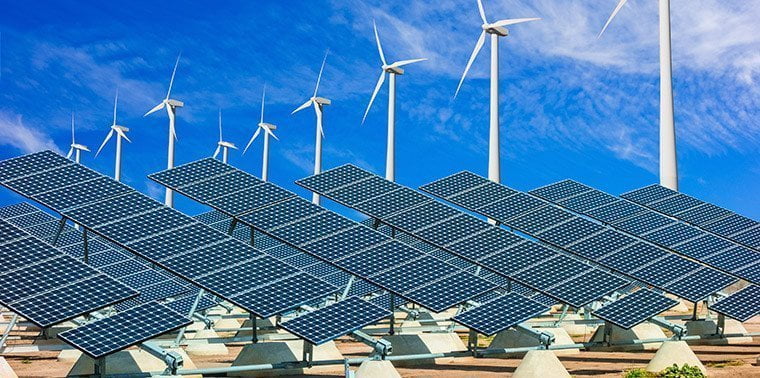 To put matters into context, just 10 years ago, the rate of rooftop solar penetration in Australia was negligible.
Fast forward to 2020 and it's over 9GW which equates to just over a quarter of total average grid demand.
That is a pretty big number but pales in comparison to estimates by the Commonwealth Scientific and Industrial Research Organisation (CSIRO) has forecast 60 GW by 2050.
The current total capacity in the National Energy Market is 50 GW and the average maximum demand sits at 35 GW.
---
The current state of play according to the government
The Energy Roadmap states that mature technologies comprise the overwhelming majority of Australia's electricity generation fleet – coal, gas and hydro, accompanied by rapid and world-leading investment in solar and wind.
In 2019, fossil fuels contributed 79% of total electricity generation. While all energy generators are ditching coal and making the transition to renewables, the government states that many existing generators "remain relatively early in their operating lifetimes, and will continue to provide reliable, secure and affordable electricity."
The document states that gas already provides much of the peaking capacity in Australia's electricity grids and its ability to flexibly ramp up output means it can provide firm power when solar and wind output drops. For the most part, the Government will look to the private sector to lead investment.
"In existing technologies, although there will be instances where it will make strategic investments, particularly where there is a clear market failure, like a shortage of dispatchable generation, or where these investments secure jobs in key industries."
---
The main Energy Roadmap takeaways
New 1,000 GW gas power plant to lead post-COVID recovery binned by government
Clean hydrogen under $2 per kilogram
Energy storage — electricity from storage for firming under $100 per MWh
Low carbon materials — low emissions under $900 per tonne steel & under $2,700 aluminium
CCS — CO₂ compression, hub transport, and storage under $20 per tonne of CO₂
Soil carbon measurement is under $3 per hectare per year
---
Government backflips on new 1,000 GW gas power plant
The Scott Morrison government said it was prepared to intervene in the energy market by building a new gas-fired power station in the Hunter Valley in NSW if Liddell closes as scheduled in 2022.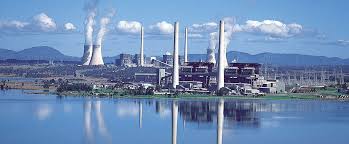 But in a stunning about-face, the government retracted its plans after admitting that other technologies such as wind and solar were to replace the shortfall from Liddell. The ageing plant is set to be converted into a big battery plant by AGL.
Scott Morrison said he would engage the services of Snowy Hydro, which it owns outright, to build the new gas plant.
The government move was roundly labelled as folly, with many experts saying that Australia did not need a new gas plant and the sole reason for the plan was to shift the conservative coal mentality towards gas.
The plan was somewhat strange from the offset, especially since a Federal Government inquiry established that the impacts of the closure of Liddell would be modest. The electricity grid would cope just fine, the price effect would be modest and reliability would be in hand.
The government intended to underwrite the construction of gas pipelines to feed a new national trading hub.
The Federal Government said the new power station would replace the lost capacity caused by the closure of the Liddell power station if the private sector failed to "step up", while the hub would be established by expanding the small existing facility in Wallumbilla, Queensland.
The Australia Gas Hub, as it was been christened, was to be fed by gas from up to five basins.
The government was also set to put pressure on the three major east coast gas exporters to free up more gas for the domestic market through renegotiation of the current heads of agreement.
That agreement requires a producer to offer excess export gas to the domestic market first before being able to sell it on the international spot market.
But all that was retracted with the Prime Minister saying: "The 1000 megawatts are already being made up in part by some investments which I believe definitely will go ahead."
He said there was a possibility of an EnergyAustralia gas generator and various projects for big batteries, a technology he once dismissed as being "as useful as the Big Banana, or the Big Prawn".
---
Clean hydrogen under $2 per kilogram
While the dream of cheap and reliable hydrogen fuel still seems many years away, the Federal Government believes it is within reach. It says hydrogen can be used to power vehicles, generate heat and electricity, and serve as a feedstock in industrial applications. It also allows for the export of renewable and low-emissions energy – either as clean hydrogen or a hydrogen derivative, such as clean ammonia.
The government says Australia's competitive advantages – abundant land and energy resources, extensive carbon storage reservoirs, and excellent reputation as a trusted energy exporter – means the country is well-positioned to be a world-leading hydrogen producer.
Conservative estimates developed for the National Hydrogen Strategy indicate a domestic industry could generate over 8,000 jobs and $11 billion a year in GDP by 2050.
Achieving 'H₂ under 2' at the site of production will be a key step in unlocking hydrogen industry growth. At $2 per kilogram, clean hydrogen becomes competitive in applications such as producing ammonia, as a transport fuel and for firming electricity.
To achieve this stretch goal, the industry will need to scale up quickly and cost-effectively while reducing input and capital costs. Clean hydrogen from off-grid gas with CCS and coal gasification with CCS might be the lowest cost clean production methods in the short-term, although renewable production methods will come down in cost as clean hydrogen demand grows.
The Government's new $1.9 billion investment package in new energy technologies includes new commitments that will support hydrogen, including $1.6 billion in new funding for ARENA, a $74.5 million Future Fuels package, and a $70.2 million to activate regional hydrogen export hubs. This will build on over $500 million committed towards hydrogen projects by the Government at the launch of the National Hydrogen Strategy in 2019. Establishing hydrogen as a priority technology and working towards this stretch goal will reinforce these commitments and ensure Australia can capture a significant share of the growing global export demand for this technology.
---
Energy storage – electricity from storage for firming under $100 per MWh
The government acknowledges that grid-scale electricity storage will be a critical element of Australia's future electricity system.
It believes that broad deployment of storage will facilitate more low-cost solar and wind electricity in the grid, provide system security services and be a source of reliable, dispatchable electricity.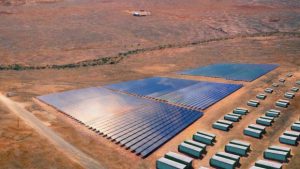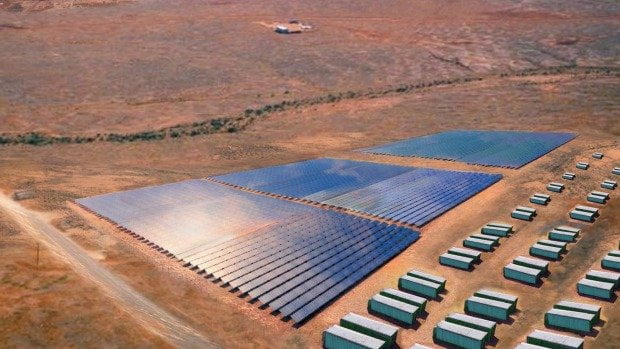 It can reduce pressure on electricity prices by meeting peaks in consumer demand. Low-cost backup and storage will enable more solar and wind electricity in the grid and has the potential to reduce Australia's cumulative emissions by over 700 Mt CO₂-e to 2040.6 The government's goal is consistent with an average wholesale electricity price under $70 per MWh and represents the cost at which low emissions electricity, available on-demand for eight hours or more, will be competitive with conventional mid-merit gas generation in the National Electricity Market (NEM).
A mix of storage options will be needed to meet the needs of Australia's electricity system. Initially, the lowest-cost storage option will likely be pumped hydro. Pumped hydro is considered to be storage because the energy it produces is stored in a lake and released into a tunnel system. The water release is powered by gravity and then generates power by turning a turbine. When electricity is cheap, the water is pumped back uphill to sit in the reservoir until needed.
Batteries and solar thermal energy storage (charged by solar thermal generation) will become increasingly cost-competitive and will be suitable in places where pumped hydro is unavailable or where other characteristics are valuable, such as the ability to provide frequency control or heat for industry.
The Energy Roadmap states that the Federal and State Governments and industry can pursue a range of actions to bring down technology costs, including ongoing investment in research and demonstration projects, de-risking projects through offtake agreements, deepening international supply chains for critical battery minerals, and electricity market reforms to recognise and value the strengths of emerging storage technologies. The Australian Government has already invested over $270 million in innovative energy storage projects since 2014-15.8 In 2019, it committed $25 million over six years for the Future Battery Industries CRC. The development of new battery mineral reserves is also being encouraged through the 2019 Critical Minerals Strategy.
Prioritising energy storage and working towards this stretch goal will further accelerate the development of this critical technology and its deployment in Australia's electricity system.
---
Low carbon materials
The government wants Australia to unlock the technologies that will reduce emissions from the steel and aluminium smelting sectors. Low emissions steel and aluminium could reduce Australia's cumulative emissions by around 200 Mt CO₂-e to 2040, while increasing economic activity and generating many thousands of new jobs in the long-term. If Australian low emissions steel and aluminium exports can meet a greater share of projected global demand for these metals, it could help to reduce international emissions cumulatively by over 500 Mt CO₂ over the period to 2040.
To achieve goals of $900 per tonne for low emissions steel and $2,700 per tonne for low emissions aluminium would retain cost-competitiveness with existing steel and aluminium production.
One possible pathway for low-emissions steel is likely to be 'greenfield' developments involving direct reduction of iron (initially using natural gas and then clean hydrogen) and electric arc furnaces using low-cost renewable electricity. Direct reduced iron (DRI) using natural gas may be commercially viable in Australia by 2030, with hydrogen steel-making available by 2040. Partially reducing emissions by optimising blast furnaces with hydrogen is also being explored. For low emissions aluminium, increasing supply of low-cost firmed renewable electricity, more efficient smelter technology, and inert anodes that do not produce emissions will reduce direct emissions. There may also be ways to reduce the emissions in the supply chains (e.g. alumina production for aluminium).
---
Carbon Capture and Storage (CCS) – CO₂ compression, hub transport, and storage under $20 per tonne of CO₂
Although most experts agree that carbon capture is very expensive and is not likely to be cost-effective in the near future, the Federal Government is banking on large-scale deployment of CCS to underpin new low-emissions industries (including hydrogen) and provide a potential decarbonisation pathway for hard-to-abate industries such as natural gas processing and cement.
Going against the grain, the government is saying CCS currently offers strong potential where a facility produces a pure and high-pressure CO₂ stream. Such processes include oil and gas extraction, natural gas processing, and coal gasification or methane reforming for hydrogen production. Australia has a comparative advantage in CO₂ transport and storage, with a number of sources of CO₂ located close to suitable geological storage basins and with established pipeline easements between the two.
Australian CCS projects could also play an important long-term role in storing CO₂ drawn down from the atmosphere, likely to be crucial in global efforts to meet the Paris Agreement's temperature goals.
The government says achieving a goal of under $20 per tonne for CO₂ compression, hub transport (in the vicinity of 100 km) and storage would position CCS to be competitive over the long term with other forms of abatement supported by the Emissions Reduction Fund.
The Australian Government has begun work on a new method for CCS to incentivise adoption through the Emissions Reduction Fund.
---
Soil carbon measurement under $3 per hectare per year
The government said Australia has untapped potential as a globally significant source of carbon sequestration in our soils. Improving land management practices on a quarter of Australia's crop and grazing lands could draw between 35 and 90 million tonnes of CO₂ per annum from the atmosphere while improving agricultural productivity and soil resilience.
It believes that offsets created by soil carbon projects can provide a valuable additional revenue stream for farmers, and provide decarbonisation pathways for new and existing industries, which will preserve jobs. Increasing the soil carbon concentration (in the form of organic material) can improve farm productivity and crop yields through better nutrient and water retention, and boost resilience to drought and erosion. Realising the sequestration potential of Australia's soils would deliver positive economic outcomes and exploit a powerful competitive advantage for our nation, and help position our agriculture sector to meet its aspiration to exceed $100 billion in farm-gate output by 2030.13 However, the current cost of accurately measuring changes in soil carbon is a barrier to widespread adoption of practices that would unlock soil carbon sequestration on a broad scale.
The Morrison government will open up new gas supplies and back the construction of a gas-fired power station in a mammoth new plan that aims to prevent an energy price spike for employers and households.
Read the entire First Low Emissions Technology Statement – 2020 (Technology Investment Roadmap).
---
About Leading Edge Energy
Leading Edge Energy is an energy brokerage firm in Australia specialising in energy cost reduction, solar and storage procurement, electricity and natural gas use monitoring and reporting for commercial industrial clients. Follow us on LinkedIn or Facebook for updates on the energy industry and more. For enquiries about our energy management services, e-mail us at info@leadingedgeenergy.com.au or call us at 1300 850 770.