Fortescue Metals Group CEO Andrew Forrest is willing to finance a $1bn 850 MW Port Kembla Green Hydrogen Power station.
Through Squadron Energy, the WA mining magnate said his proposal will supply the city of Sydney, the Illawarra, and the regional New South Wales industry with affordable, clean energy.
The proposal has hit a hitch, however. The Federal and state governments said they back the idea in principle.
But the Federal Government will only give the go-ahead if the Australian Energy Market Operator also gives the green light.
It is understood that the proposal is a single-unit generator. AEMO's limit for single-unit generators is 650 MW in order to ensure diversity of supply in the event of an outage.
AEMO said that when evaluating any new power generation proposals, it has to consider whether a new generator can safely and securely integrate into the system.
It said it did see both gas and hydrogen playing a key role in the reliable supply of electricity to homes and businesses.
But a spokesman also said: "If a single unit is too large, it may pose a threat to system stability, as any interruption in its output must immediately be replaced to maintain the balance of supply and demand."
---
What is Green Hydrogen?
So what is Green Hydrogen? Hydrogen is a very efficient energy source and it burns cleanly. Unfortunately, on our planet, it is not found in its pure form.
It is found in water which needs to be split into hydrogen and oxygen. The most common way of doing this is by burning fossil fuels, which we know has a catastrophic effect on the atmosphere and environment.
Another method is steam methane reforming, a chemical process that also releases massive amounts of carbon dioxide into the atmosphere.
The Green Hydrogen Process is a new technology that involves putting electrolysers into a captive body of water and separating the oxygen and hydrogen molecules.
The secret to making it green energy is that the process must be powered by renewable energy sources which are plentiful and cheap during the day.
When the hydrogen is burned to turn water into steam and drive electricity-generating turbines, it gives off practically no emissions. Its carbon footprint is negligible.
It can also be used to create hydrogen fuel cells to power vehicles or machinery.
---
Existing import terminal proposed for the site of Port Kembla Green Hydrogen Power Station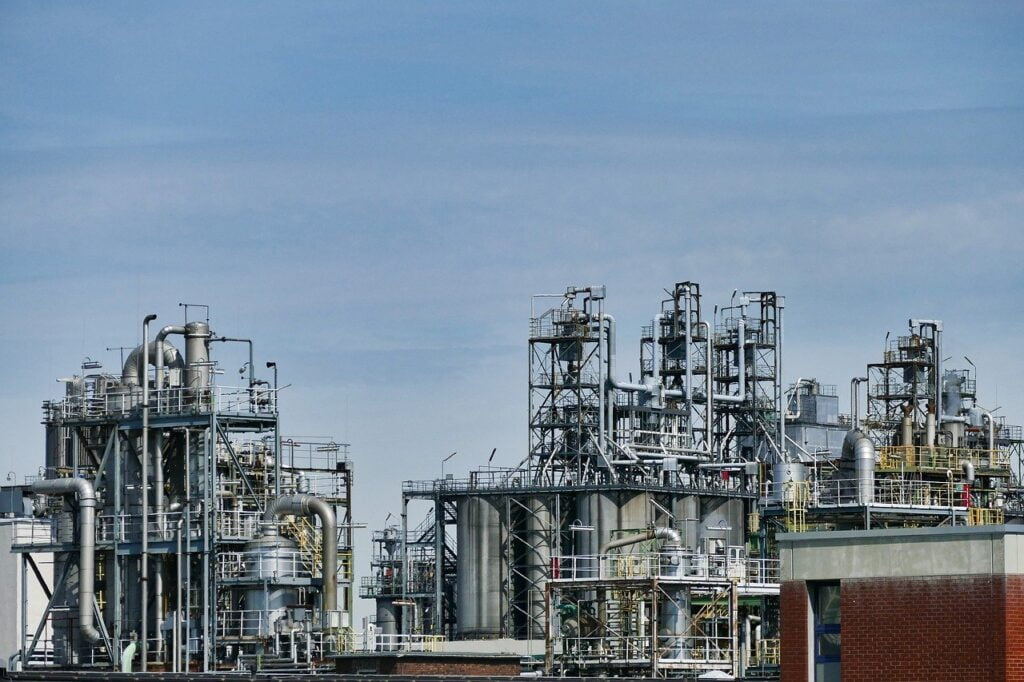 Dr Forrest's plan is to site the Port Kembla Green Hydrogen Power Station next to a Squadron Energy gas supply terminal which will be used for imports.
The gas terminal will have dual-fuel capability to handle Liquid Natural Gas (LNG) and Green Hydrogen cargoes.
The hydrogen-fuelled power station plan is in line with Fortescue's plan to produce Green Steel to add to its core iron ore business operations.
Dr Forrest believes that Green Hydrogen technology is advancing so swiftly that large-scale green hydrogen production could begin as early as 2023.
He wants Port Kembla to be the first regional NSW port to become a customer and eventually drop imports and exports of LNG in favour of Green Hydrogen.
Squadron's new power station would start its operational life with 30 percent hydrogen capacity.
By the end of the decade, it would transition to being 100 percent fuelled by Green Hydrogen.
The world's biggest power station equipment manufacturers are already making turbines that can run on both gas and green hydrogen.
Squadron is already deep in talks with them about the Port Kembla Green Hydrogen facility.
---
Coal is unprofitable and its "days are either over or numbered"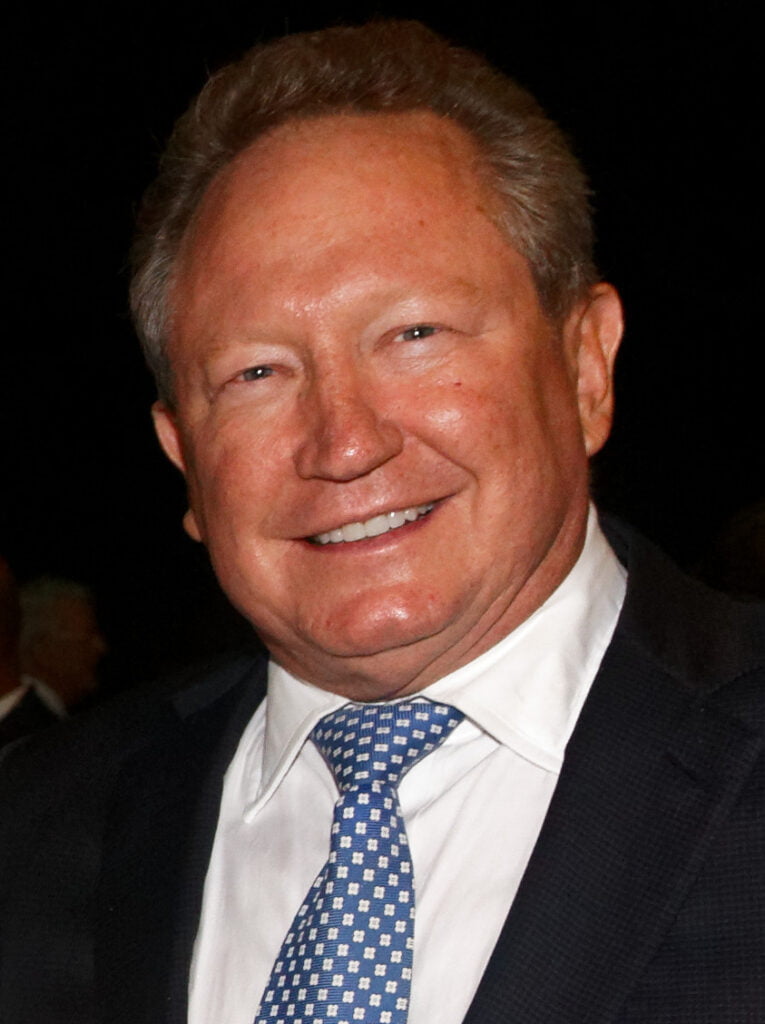 Dr Forrest said that the Federal Government must realise that "coal's days are either over or numbered". Coal has become unprofitable in the Covid era as wholesale prices dropped to historical lows as a result of reduced demand and cheap renewable energy.
He said that his power station, which has yet to be named, will be more than adequate to replace the electricity generation lost when AGL's NSW Hunter Valley coal-fired Liddell power station ceases operations in 2023.
Dr Forrest said Fortescue's aim was to create both demand for and supply of green hydrogen.
While the Morrison government was backing coal to stay "stronger for longer", Dr Forrest said there would be no meaningful improvement in Australia's emissions footprint without a "violent transition" to decarbonisation.
---
Fortescue to become carbon neutral by 2030

Fortescue has revised its targets and plans to become carbon neutral by 2030, well ahead of the 2050 targets set by rivals Rio Tinto and BHP.
"Our commitment to demonstrate green hydrogen's economic value in world-scale operations, and become a major energy exporter, while implementing the considerable facilities to support both, means that Fortescue has emerged not simply as a thought leader and investor, but uniquely as an executor of major green hydrogen projects."
On June 30, the company will kick off a series of trials to use battery cells, battery storage, green ammonia, and green hydrogen across all its operations. The fuels will be used to run machinery, trucks, ships, and supply trains.
A separate trial in West Australia's Pilbarra will see mining operations focus on using renewable energy to convert iron ore to iron without coal.
The next step will be to produce Green Steel.
---
Federal Government still considering Green Hydrogen plant In Kurri Kurri
Despite Dr Forrest's offer to build an entirely self-funded Green Hydrogen power station, Federal Energy Minister Angus Taylor said the government would not rule out pushing on with a similar taxpayer-funded project in Kurri Kurri, in the NSW Hunter Valley.
The Federal Government has committed to building an LNG gas-fired power station with the capacity to convert to hydrogen if it receives no solid proposals from the private sector for a 1,000 MW generator by the end of April.
---
Learn more about Australia's energy sector
Green hydrogen power may play a significant role in Australia's energy mix in the future. Read our previous article on green hydrogen to learn more about the topic and how it may impact energy supply and demand. Check out Leading Edge Energy's blog and news section for updates on developments in the Australian energy sector.
To speak to an Energy Expert about protecting your business from volatile energy prices, call us at 1300-852-770.