A massive spike in wholesale electricity prices could result in Australian homes and businesses paying significantly more for energy after the new Default Market Offer kicks in on July 1 2022.
The Australian Energy Regulator was due to issue the new DMO earlier in May, but postponed the announcement until 26 May, after the Federal Election.
The dramatic increase in wholesale prices has spooked Australian retailers, who fear a repeat of what happened in the UK, where 30 electricity retailers folded since the start of 2021.

Energy retailers have been lobbying the AER to up the DMO, arguing that some could be sent to the wall if the rise is too small.
Wholesale energy prices for Q1 are up a staggering 141 per cent over the previous year, averaging $87 per megawatt-hour.
By the end of Q1, the average price for energy in the Eastern states was $94 per MWh, up from an average of $65 per MWh at the end of Q4 2021. At the time of this article's publishing, prices have been circling $250/MWh, at least double of Q1 rates.
Australian retailers are lobbying the Australian Energy Regulator for an increase in the maximum standing offer price that will kick in on July 1 in NSW, Queensland and South Australia.
The default market offer is the maximum price a retailer can charge a standing offer customer in southeast Queensland, NSW, and South Australia.
In February 2022, the Australian Energy Regulator's draft default price proposal for 2022-23 included a 2 per cent increase in southeast Queensland in real terms, or a $30 a year rise. Prices in NSW and South Australia would decline, by up to 5.6 per cent in NSW.
That is unlikely to happen now, given the sharp rise in wholesale prices, which are expected to remain high well into next year.
The default market offer – which is essentially a safety net for consumers who are not on a better plan – is expected to increase by between 5 and 10 per cent.
---
What caused wholesale prices to spike?
Soaring coal prices have fueled the rise of wholesale electricity prices in a global energy crunch.
Russia's invasion of Ukraine has left much of Europe looking for alternatives to Russian gas.
30 per cent of Australia's coal power capacity was offline in the lead-up to the spike.
The effect of the unplanned outages was exacerbated due to the ageing infrastructure requiring regular and extensive maintenance.
Some coal generation capacity has returned, but Callide C is still partially offline (800 MW capacity out) and is not expected to fire back up until December 2022.
---
Retailers tell customers to find other energy deals
Two small retailers were the first to raise prices, with one urging customers to seek alternative suppliers.
Queensland-based LPE, with a customer base of 20,000, and NSW-based Discover Energy, both said their rates would double from June 1.
In a letter to customers on the company's website, LPE Chief Executive Damien Glanville said: "Within the next 24 hours, we encourage you to seek an alternative supplier.
This was not an easy decision to make but as always, our customers are our priority. As a local business, we understand the financial pressures families are currently facing, and we did not want to have to materially increase our prices which would have added to this stress."
LPE's decision to advise customers to look elsewhere sent shares in the company tumbling more than 15 per cent as investors worried about the long-term prospects for the Queensland retailer.
---
Sharp rise in wholesale prices will be passed on
Analysing the situation, the Grattan Institute's Energy Program Director Tony Wood said it is inevitable that the sharp rise in wholesale power prices over 2022 so far will be passed on through retailers.
Prices rocketed higher again last month amid stretched coal and gas markets, and disruptions at coal power generators and the ongoing global uncertainty sparked by the war in Ukraine.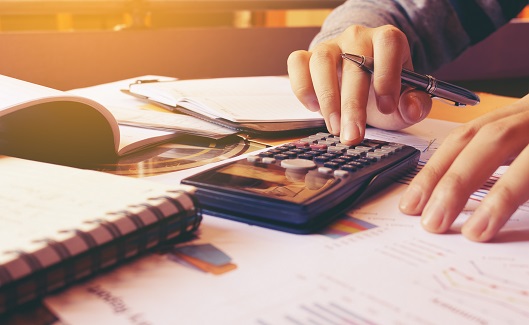 The Australian Competition and Consumer Commission said retail electricity prices fell to an eight-year low in December 2021. But the situation was flipped on its head in the first quarter of 2022.
Network costs make up about 45 per cent of the total cost of an electricity bill, followed by wholesale costs (32 per cent), environmental costs (10 per cent), retail costs (10 per cent), and retail margins (3 per cent).
Even though the wholesale component of the average electricity bill is only 30 per cent, the price spikes have been so large they will still push up overall costs.
Political leaders have stated that prices will come down after the election, but industry specialists have refuted these claims saying that the increase in wholesale prices is just too much to counter.
The AER is hoping energy retailers could absorb some of the increases in wholesale prices. But they are inevitably passed on to consumers in the form of higher prices.
Dylan McConnell, a research fellow at the Climate & Energy College at the University of Melbourne, said futures pricing showed wholesale power prices would stay above $100 a megawatt-hour to the end of next year in NSW and Queensland.
He said a retail price increase of 5 to 10 per from July 1 was "reasonable", given retailers would not be able to pass through the full costs of wholesale increases.
Surging utility bills has stoked concern, particularly from heavy users such as manufacturers, about their viability.
Higher bills would fuel inflation, intensifying pressure on the Reserve Bank of Australia to lift interest rates – further squeezing mortgage holders.
---
Leading Edge Energy can help you find alternatives
We understand that the spike in wholesale electricity prices may be worrying for Australian small and medium-sized businesses.
However, we can help. Being experienced energy brokers in Australia, our Energy Consultants can help you find a better retailer deal, and we can also help you explore the opportunities that can be found in the wholesale market.
Even if you are currently locked into a contract, you can purchase energy on the wholesale market years in advance.
Depending on risk appetite, you can lock in prices for 12, 24, or 26 months by going to tender. Want some help staying ahead of energy price volatility? Call our Energy Experts at 1300-852-770 or e-mail us at info@leadingedgeenergy.com.au and let's talk about how you can help with your commercial electricity costs.