Australia is set for two world firsts in the renewable energy sector as CEP Energy plans to build a 1,200 MW big battery at Kurri Kurri in the Hunter Valley in New South Wales and a hydropower battery in Albury.
To understand just how big the Hunter battery is, the Tesla battery in South Australia has a capacity of 100 MW.
The new Hunter battery footprint will be about eight times larger and it is expected to be completed and up and running by 2023.
This is not where the renewables aspect stops. CEP Energy sources its own power from factory and warehouse rooftop solar around Australia.
Many of them are owned by property giant Pelligra, which owns 10 million square metres of rooftop space.
While Australia is a world leader in residential rooftop solar uptake, the same cannot be said for commercial solar.
CEP Energy chairman Morris Iemma said the deal between CEP Energy and Pelligra shows how that solar need not be limited to large-scale farms in rural areas.
In fact, existing grid connections to industrial and commercial zones make it easier to harvest energy from their rooftops.
The announcement comes off the back of NSW Government's Renewable Energy Zones project, where projects would be fast-tracked and given state government support.
The CEP Hunter Valley battery project lies in one of these zones.
---
NSW Clean Energy Policies have inspired big battery investment
Mr Iemma confirmed that the NSW Government's clean energy policies had given the market the confidence to invest in renewable energy generation backed by big battery storage.
The big battery will come online just around the time when AGL's Liddell coal power plant is mothballed in 2023.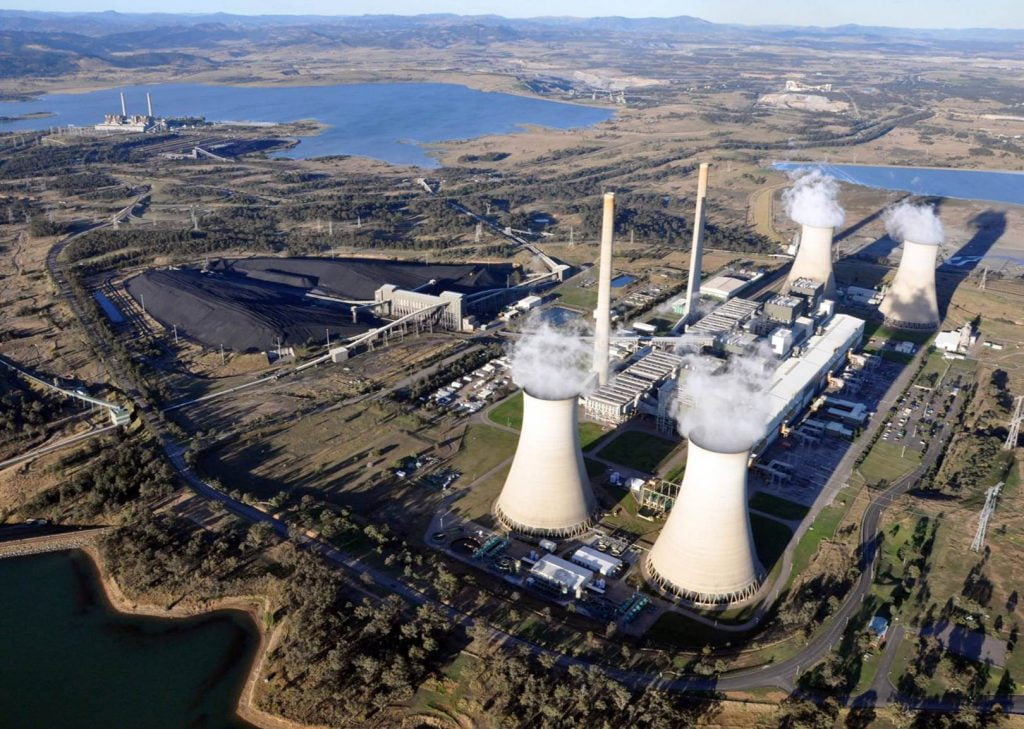 Liddell has a capacity of 2,000 MW and the big batteries will offset some of that missing generation when needed.
Mr Iemma said batteries were definitely a very important piece in the puzzle of transitioning to renewable energy by filling the gaps that will be left by coal-fired power plants.
It is expected that 60 percent of coal-fired power stations in Australia will have been mothballed by 2040.
He also pointed out that gas high-peaking plants would also eventually be phased out and the obvious replacement was wind and solar generation and battery storage.
The Hunter Valley site is already zoned for industrial use, pre-approved for generating electricity and is situated right next to an Ausgrid substation.
CEP is planning to sell energy directly to industrial and large scale consumers and the excess into the grid.
---
Another first – Hydro-powered battery in Albury
The New South Wales government has also given the green light to another first, a hydro-powered battery in Albury developed by Meridian Energy Australia.
The $32 million 20 MW battery will be powered by the existing 200 GWh Hume Hydro Power Station, which already powers 40,000 homes.
Hume Hydro has been producing electricity since 1957.
The Hume Hydro power station is located some 20 km upstream from Albury-Wodonga on the border between NSW and Victoria.
The battery will be connected to an existing substation by underground cables and will store energy during periods of low demand and release it to both Wodonga and Albury when demand is high.
The project is expected to be completed in December 2021.
---
More big batteries in the making
Large-scale generators are also shoring up their energy generation fleets with batteries.
Origin Energy is building a 700 MW battering at its Eraring coal fired power station in the Hunter in NSW.
Neoen, which supplies the Tesla battery in South Australia, is set to build a 500 MW battery outside West Sydney and has also commenced construction of its 3o0 MW battery outside Geelong in Victoria.
AGL is also keeping itself busy with a 200 MW battery in La Trobe Valley Victoria.
It is also building a 250 MW battery at the site of the largest power plant in South Australia, the high peaking 1,2800 gas-fired Torrens Island plant.
---
Follow the monthly developments in the energy market
At Leading Edge Energy, we keep a close watch on energy futures prices so that we can help businesses make sound decisions on their energy contracts and continuously deliver our top-tier energy broker and management consulting services. Read our latest energy market reviews here.
And, if you want to make savings on your business' electricity or gas bills, contact our Energy Experts through phone at 1300-852-770 or e-mail us at hello@leadingedgeenergy.com.au and we can get you started.