China has gone from being one of the world's worst delinquents for pollution to a champion of renewable energy and its latest plan is to spend $3 billion on 99 panda solar farms. How did this reversal happen and how can Australia learn from China's experience?
China's conversion started around 2010 after pictures of dense smog in Chinese cities sparked worry that the slowly awakening industrial giant was spewing out tonnes of pollution and CO2.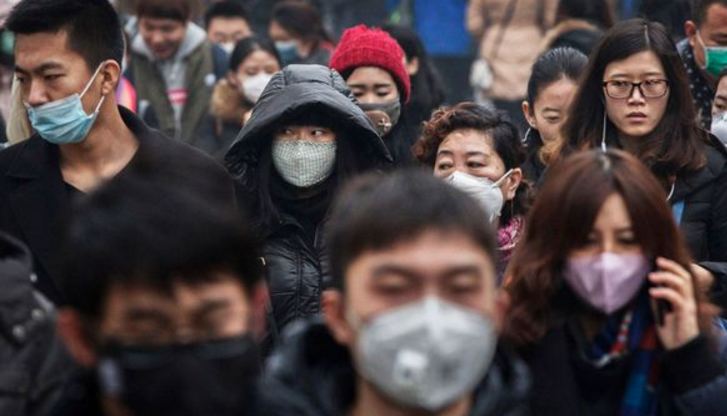 China's government set up a whole raft of initiatives which were meant to tackle the issue of pollution head-on. Fast forward to 2018, and China is the largest investor in renewable energy, spending $171 billion on the sector in 2017 — a 30% increase from the year prior. China is the world's largest producer of solar energy and solar panels.
In comparison, Australia was number seven in the world, with an investment of $12 billion – a massive 150 percent increase over 2016. However, there are concerns that the National Energy Guarantee and the constant in-fighting between the Liberals and the Nationals in the coalition will affect our performance in the future.
Australia has had over a decade of energy policy uncertainty. Things looked to improve when the Federal Government announced that the National Energy Guarantee was to be implemented with bi-partisan support. But it is looking more likely that this will not happen before 2019 and will likely be used as an election tool by the incumbent coalition government.
Panda solar farms – A symbol of China's lead in renewables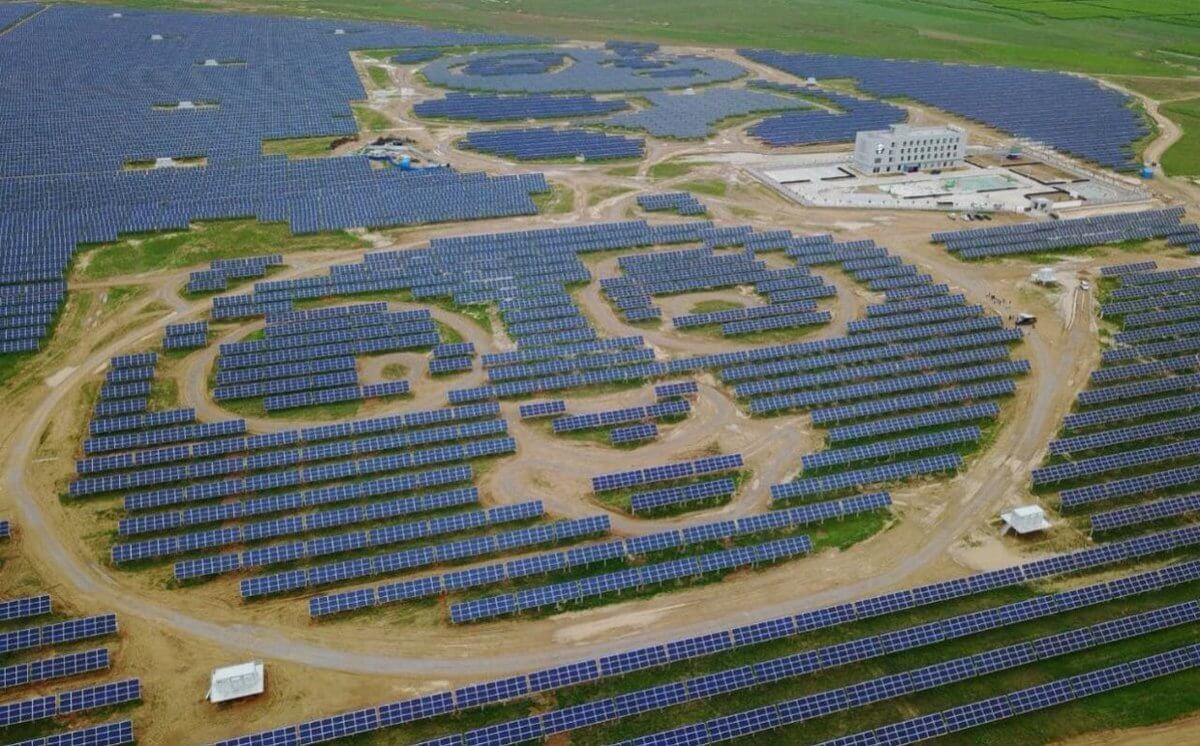 China is building floating solar farms, solar roads which power their own lighting and much more. While the drive towards renewables was largely headed by the government in 2015, 15-year-old Ada Li Yan-Tung came up with the idea of building a solar farm in the shape of China's national animal – the adorable panda.
Her concept was simple, she believed that young people were the future and they will have to deal with transitioning to renewable energy sources.
It worked. In 2017, the United Nations Development Programme teamed up with solar developer Panda Green Energy Group to bring the project to life.
This led to the construction of a 248-acre solar power plant shaped like China's most lovable icon, the panda, in Datong, China. The 100-megawatt, $52 million solar farm can generate electricity for around 10,000 households per year and it was officially connected to the grid in June of 2017.
According to the project's proponents, Panda Green Energy group, the panda solar farm is projected to generate 3.2 billion kW-h of solar energy for a period of 25 years, thus dropping almost 1.06 million tonnes of coal. This would effectively cut carbon emissions by 2.74 million tonnes.
In addition to the solar farm located in Datong, another panda power plant was built in Guigang, Guangxi, in October of the same year. This plant was constructed to power 6,000 households annually or about 60 MW.
China to build 99 more solar panda farms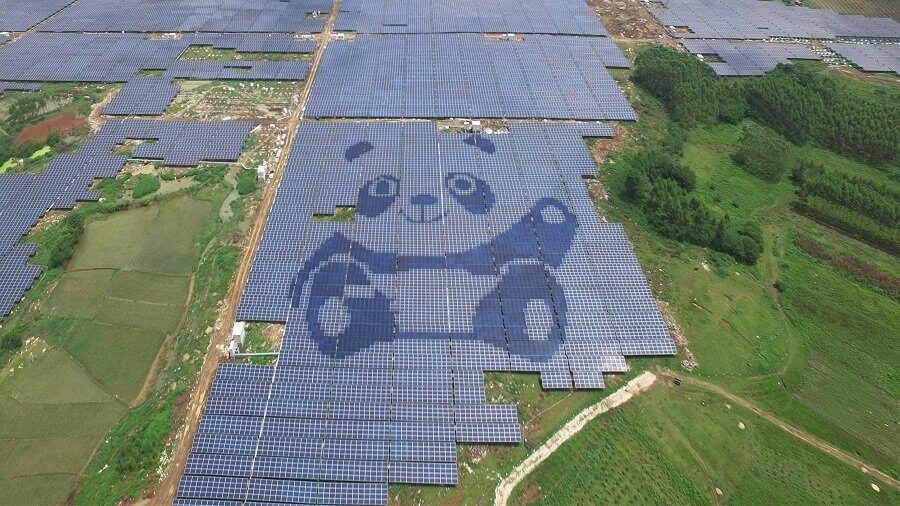 The momentum did not stop there; the United Nations, Panda Green Energy, and the Chinese government are going to build 99 similar panda solar farms across China at a cost of $3 billion.
The Chinese government knows that the performance of its economy depends on the generation of renewable energy to fuel growth.
Renewables are cheaper than coal and China plans to build panda solar farms along the route of the nation's "Belt and Road Initiative," dubbed the "New Silk Road."4r
The initiative includes at least 60 countries across four continents and it intends to build infrastructure such as roadways, railways, real estate, and power grids to facilitate stronger trade within the region.
A vision to power 30 million homes with solar by 2020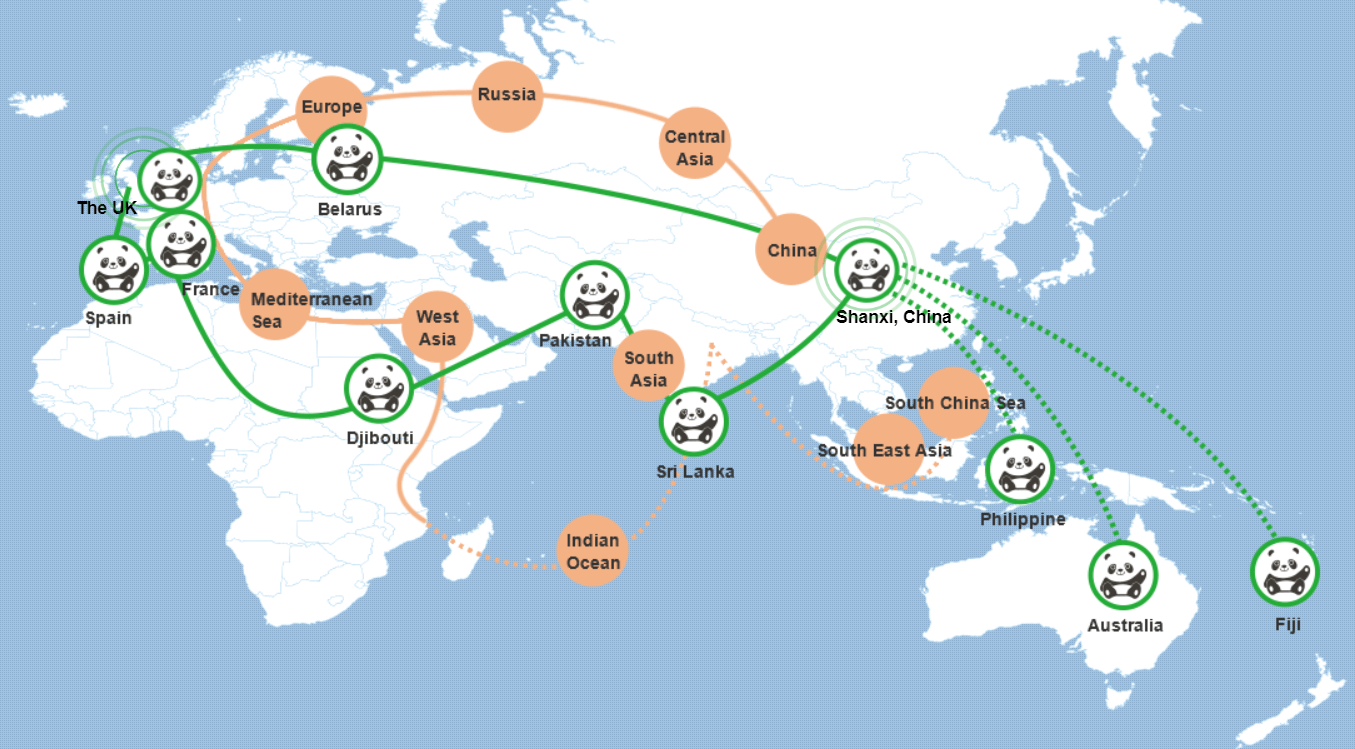 Wanting to reduce carbon emissions in the country, China has set a goal of generating 110 gigawatts of solar energy each year by 2020, an amount that's enough to power at least 30 million households.
This could also eradicate health issues currently caused by the pollution from coal power plants – something China wants to amend given its cumulative effects on the citizens and the economy.
To explain further, a study conducted by Chinese and American researchers in 2016 found that coal power plants were the leading contributor to illnesses and deaths related to air pollution, with 366,000 premature deaths recorded in 2013.
To meet this objective, a number of massive solar energy initiatives have been started across China. One example is the floating solar farm built in Huainan City in Anhui Province in 2017. The 166,000-panel array plant, which is expected to generate enough energy for 15,000 homes year, started operations earlier this year.
The panda solar farms in Datong and Guangxi, built by Panda Green Energy Group, one of China's largest developers of solar-energy projects, are also part of the government's clean energy program. That said, the Hong Kong-based firm also plans on expanding its panda solar farm presence to other countries, and is in talks with Canada, Australia, and other nations, about this.
Renewable energy is the future
China has accepted that renewable energy is the future, and we need to do the same. Australia's politicians need to up their game and help the country move forward and transition to a cleaner and cheaper renewable energy future. Renewable energy is cheaper than traditional fossil fuel generation.
When the maintenance of old power plants, the cost of building new ones and their environmental impact are measured against clean, cheap and abundant energy sources, the answer is a no-brainer.
In fact, a recent AEMO report found that renewables are actually cheaper than coal, but an orderly transition is needed. Coal and gas generation will be part of the energy mix to come, but renewables are the future.
Take control of your energy spend with solar
Solar panels are cheaper and more reliable than they have ever been. Given that financial incentives may be withdrawn in 2021, the time to invest in solar is now.
If you want to take control of your energy spend by generating your own power and eliminating waste, get in touch with a Leading Edge Energy consultant today. Call us on 1300 852 770 or drop us an email on hello@leadingedgeenergy.com.au today.