Large-scale batteries are essential to Australia's transition to renewable energy. Battery storage is the new clean peaker, proving to be 30 percent cheaper than gas, with greater flexibility to plug gaps in supply with its ability to dispatch power immediately as needed.
The renewable energy transition is moving its focus to storing energy generated from solar and wind to use when supply dwindles after the sun goes down and the wind stops blowing.
But with coal generation obsolescence accelerating at a rapid pace, is there enough battery storage in the pipeline to prevent shortages and spikes in wholesale electricity prices?
The Australian Energy Market Operator anticipates that between 6 GW and 19 GW of new dispatchable resources will be needed across the National Electricity Market by 2040.
At present, there is an estimated $6 billion investment pipeline in large-scale batteries.
Since 2018, 8.9 GW of large-scale battery storage has been financially committed, proposed, and/or approved in Australia.
These figures are encouraging, but big investment is also needed in the distribution network to draw on battery farm power.
Large-scale batteries first became noticed when Tesla's Elon Musk bet a friend he could build the world's largest lithium-ion plant in South Australia and solve the state's energy shortage issues after a storm wiped out all wind generation.
Musk built a 100 MW battery at the Hornsdale Power Reserve which was directly hooked up to a wind farm managed by Neoen.
That battery has since been extended in capacity to 150 MW and has been called into action repeatedly to stop brownouts in both South Australia and Victoria.
To put it into context it set a battery world record when it kicked in after 0.14 seconds of a low output alarm when the coal-fired Loy Yang power station tripped in 2017.
The Hornsdale battery delivered more than $150 million in savings in its first two years from supplying ultra-fast-response services to keep the electricity network stable.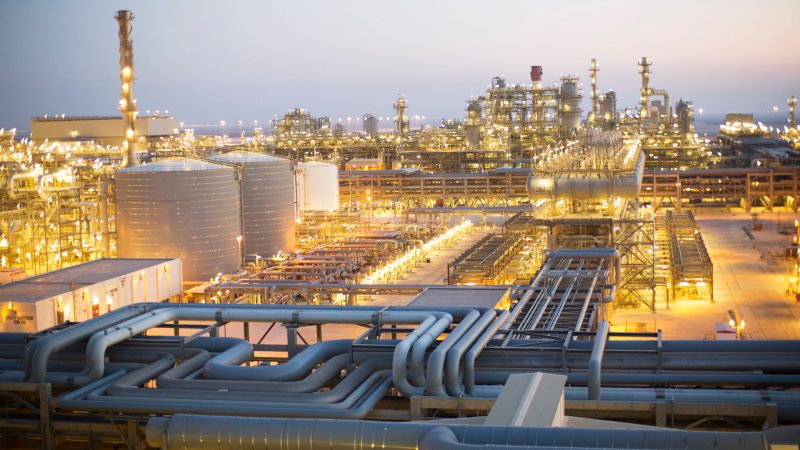 The other option for peaking demand is Open cycle gas generators which can start generating electricity in less than 15-minutes. But they are costly to operate, lay dormant for most of the year, and draw most of their revenues during the brief periods throughout the year when wholesale electricity prices are extraordinarily high.
Coal generators typically take over an hour to fire up.
The Clean Energy Council recently published a report confirming that large-scale batteries are the cheapest, cleanest, most efficient, and flexible option for electricity peaking services.
The paper Battery Storage – The New, Clean Peaker compared a like with like 250 MW gas peaker and a 250 MW four-hour grid scale battery and found that battery power was 30 percent cheaper than gas.
Clean Energy Council Chief Executive Officer Kane Thornton said: "Batteries can provide a premium peaking service in periods of high demand traditionally met by peaking gas plants. Batteries can ramp up quickly, have near zero start-up time and provide a better frequency response."
---
Why are batteries so important in the renewable energy transition?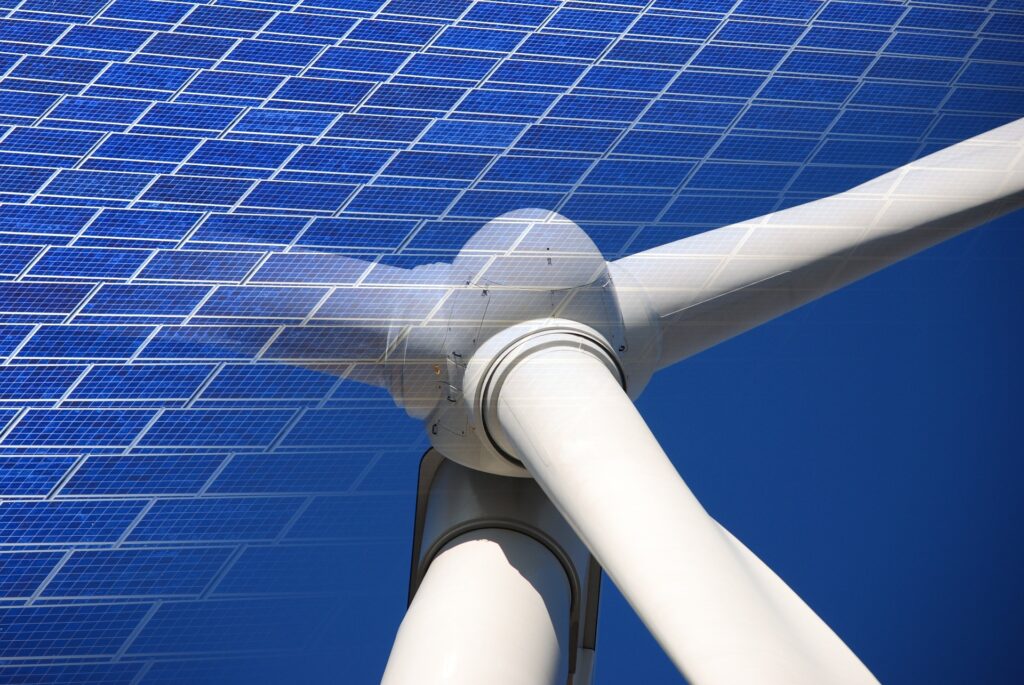 The energy grid was built in such a way that demand must match supply at all times. On hot days when there are spikes, the grid needs to respond swiftly if demand shoots up to meet demand for air conditioning.
Sometimes the spike can last a few seconds while other times it can be for a few hours. Mr Thornton said that over the past three years, the response time for battery intervention has been unrivalled.
The grid also presents another problem. It was designed for one-way traffic; generators would pump electricity into the grid and clients would consume it.
The last decade has seen a massive surge in residential and commercial rooftop solar generation.
As of December 2020, Australia's over 2.66 million solar PV installations had a combined capacity of 20,198 MW photovoltaic (PV) solar power, of which at least 3,906 MW were installed in the preceding 12 months.
---
How do renewable energy sources affect the stability of the electricity grid?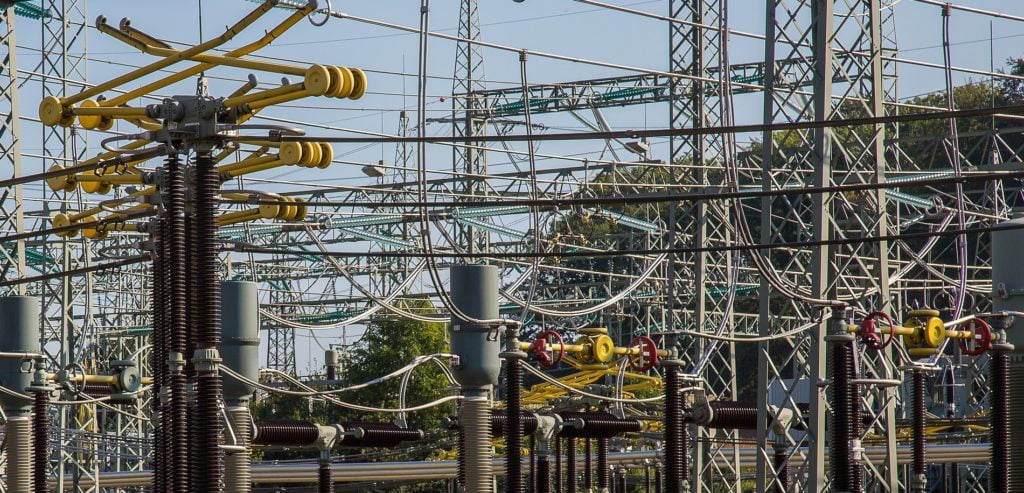 The surging tide of rooftop solar generation has boosted the renewable energy revolution in Australia, but it has also posed challenges. Particularly to coal.
The pattern of electricity consumption has changed since solar reached its tipping point.
The problem with solar is that before the sun's rays get strong enough to start generating electricity, people are still at home cooking breakfast, watching television, charging their phones before work and putting the kettle on.
A full kettle will take 4 minutes, 19 seconds to boil. In that period of time, the kettle will use 158.3Wh or 0.1583kWh of electricity. Multiply that by 8.9 million (households) and you get 1313 MWh of electricity used to boil water alone.
That is all well and good. The coal-fired thermal plants will have slowly fired up in the early hours of the morning and produced more than enough to meet demand. People then leave to go to work and children go to school leading to a drop in demand.
Before solar and wind power, coal turbines could still keep running through the day at reduced capacity without needing to switch off. But with rooftop solar, there is a glut of daytime energy being pushed back into the grid, causing demand to bottom-out even further.
The coal generation model depends on the power plants turning over all day, but this development has made it abundantly clear that they simply cannot compete, especially if they need to be powered down.
But coal still plays an important role in the electricity generation cycle.
When the sun goes down and the wind stops blowing, it is when people get back home from work and demand shoots up drastically as everyone cooks dinner and sits down in front of the TV.
Add air conditioning into the mix on hot evenings and the problem exacerbates further.
This phenomenon is known as the duck curve.
---
How will large-scale batteries help?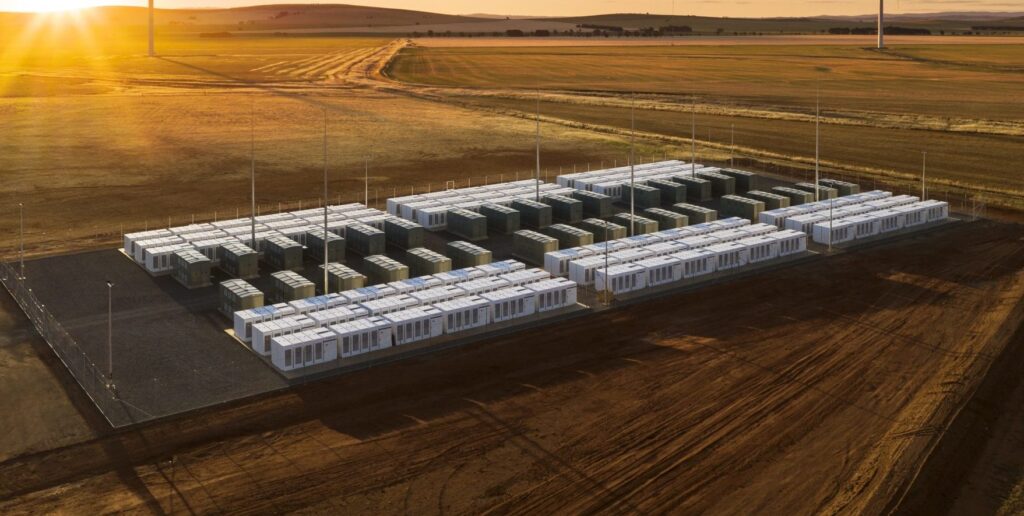 The principle of batteries is that they are a store of energy. The scientific term is potential energy.
The lithium-ion cores store the electricity in the form of chemical energy which is then released into the grid as a chemical reaction when needed.
Incidentally, Australia's pumped hydro plants are also regarded as batteries because they too rely on potential energy in the form of water which is released down massive tubes to turn turbines and release electricity very quickly.
The water is then pumped back up the mountains and into the dams when rates are cheap, usually at night.
The concept of batteries is simple. If Australia's energy generation transitions to become reliant on solar power and wind, we are going to need a supply of energy to replace what is lost when the coal fleet retires.
Solar power is limited by the hours of daylight we get and also suffers from intermittency on cloudy days, for example. The wind is also unpredictable, so batteries are going to have an immensely important part to play in the new energy mix.
Virtual batteries are also already in operation through the Demand Response programme where homes and businesses curtail their electricity use in return for financial reward.
By cutting back on demand, the virtual batteries create more supply which can be released into the grid when needed.
---
How much battery power is there in the pipeline?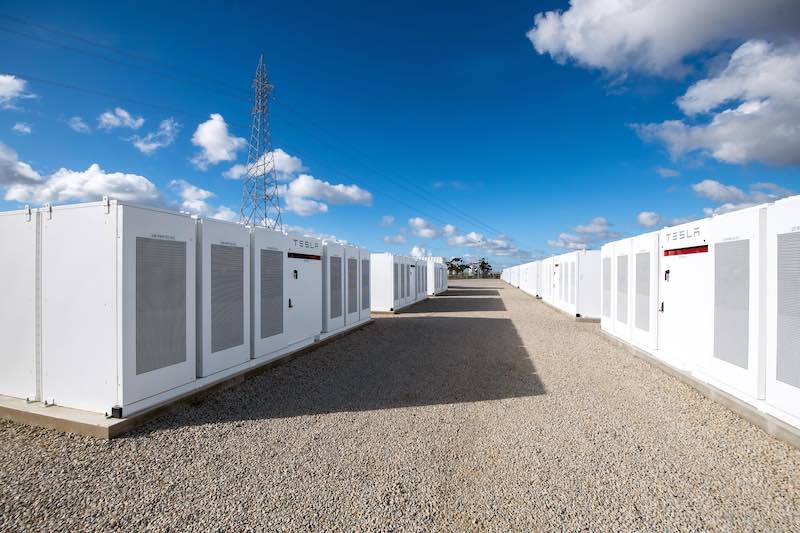 The Australian Energy Market Operator anticipates that between 6 GW and 19 GW of new dispatchable resources will be needed across the National Electricity Market by 2040.
At present, there is an estimated $6 billion investment pipeline in large-scale batteries.
Since 2018, 8.9 GW of large-scale battery storage has been financially committed, proposed and/or approved in Australia.
This incredible momentum has seen 15 large-scale battery storage projects announced in 2021 alone, representing 6.6 GW of capacity and $4.3 billion in investment.
A huge 7GW of battery storage projects are in the works around Australia, much more than in official forecasts.
About 900 MW of the total are already committed for development and on track to come online by 2024.
Victoria has the most proposed projects at over 4000 MW, equivalent to more than 40 percent of recent peak electricity demand.
Among recently announced projects is a 300 MW, 450 MWh battery in Victoria, to be developed by Neoen.
While Victoria has the biggest pipeline, New South Wales will have the biggest battery in the world to date.
The world's largest grid-scale solar battery, with a potential capacity of 1200 megawatts is to be built by CEP Energy in the NSW Hunter Valley at Kurri Kurri, 35 kilometres northwest of Newcastle.
NSW currently has 1,300 MW of planned storage, some 9 percent of recent peak demand, but is well on the way to the 2,300 MW of storage identified in the state's new electricity infrastructure road map.
Even if only 10 percent of the projected capacity in the pipeline is developed, that's still about 1500 MW of storage by 2024, more than 13 times AEMO's forecast in its blueprint for the future power grid, the Integrated System Plan.
The average power of currently proposed storage projects is about 150 MW.
---
Phasing out coal and how batteries can prevent wholesale electricity price volatility
When the Victoria Hazelwood coal-fired power plant was mothballed at next to no notice in 2017, it sent shockwaves through the National Energy Market.
Prices across the NEM jumped up to record levels, with Victorian homes and businesses being hardest hit.
AGL's Liddell 2,000 MW coal plant will be mothballed in 2023 to be replaced with a battery array to use existing infrastructure.
Energy Australia has also brought the closure of its 1,480 MW Yallourn plant forward by four years and will cease operations in mid-2028. Yallourn produces one-fifth of Victoria's electricity and its closure will be partly offset with a 300-Mw battery.
CS Energy's 700 MW Callide B plant in Queensland is also set to close in 2028, 10 years ahead of schedule and several others are set to follow in the next few decades.
The retirement of these power stations is expected to be offset by new solar and wind projects, but batteries and the required infrastructure to allow fast transmission will be imperative to ensure security of supply.
Batteries will play a central role in keeping the lights on at night by releasing energy stored during the day to meet times of peak demand.
As battery technology advances, they will become larger, cheaper, faster, and able to store more electricity for longer periods of time.
With 7GW of battery storage in the works, it is looking increasingly more likely that we are headed for a battery-powered future.
The key to unlocking the potential of battery storage is to ensure that it has the necessary infrastructure to connect to the grid from remote locations.
Developers must also match the pace of battery production with the retirement of coal generation and incoming renewable energy.
---
Did you know that you can already benefit from battery storage?
Solar energy and battery storage are already being used in commercial settings, often leading to savings on commercial electricity bills. Just contact our Energy Experts and we can discuss the advantages of switching to solar and batteries, as well as other energy cost-reduction procedures we can assist your business with.
Sound good? Get started and call us at 1300 852 770 or send us an email at hello@leadingedgeenergy.com.au.